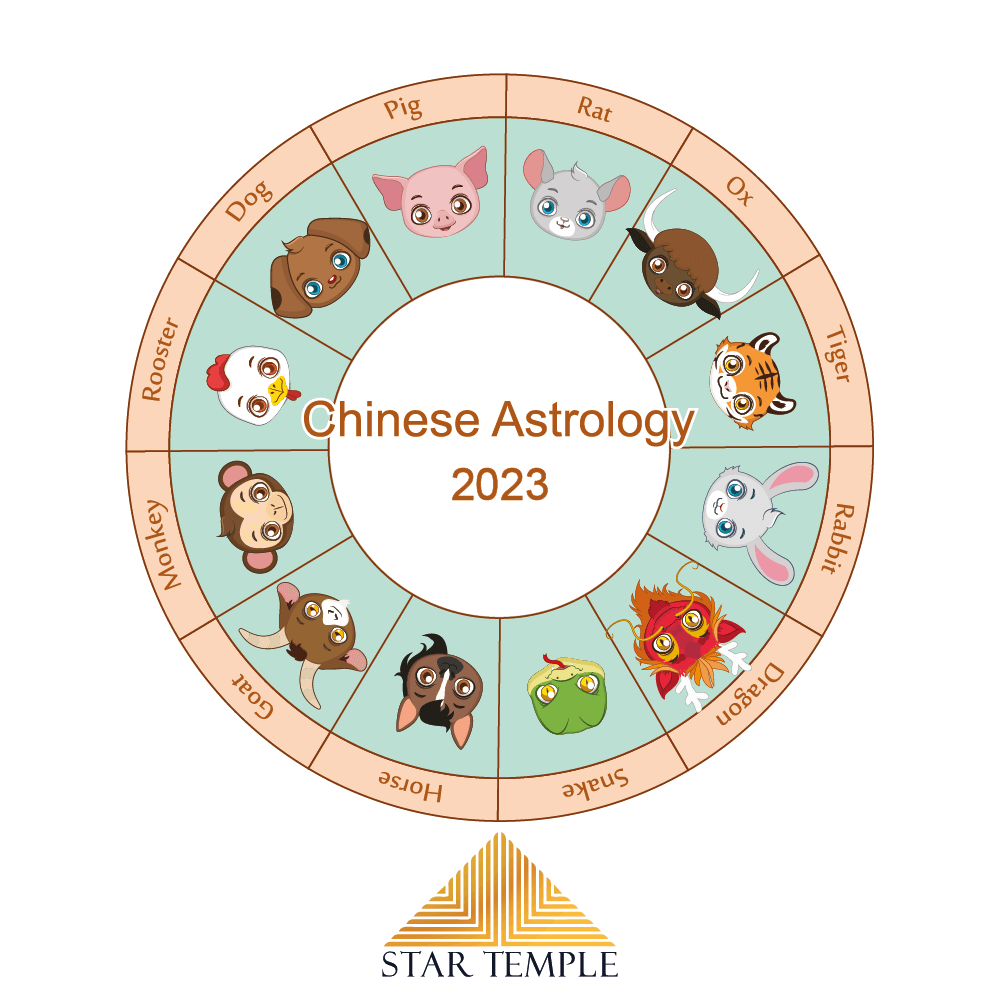 Chinese Astrology for 2023: The Year of the Rabbit, Bringer of Luck and Prosperity!
In the Chinese Horoscope, 2023 is the year of the Water Rabbit. The New Year starts on 22 January 2023 and is highlighted by an energy of peace and patience. The Rabbit is a sensitive creature known for thinking matters through before acting. This energy motivates us to approach challenges and opportunities calmly and rationally. This is also a year of tapping into our inner wisdom and taking time to listen to the whispers of our intuition. Check out these Chinese astrology predictions for 2023 based on the Chinese Zodiac, which consists of twelve animals and their corresponding traits.
RAT (born in 1948, 1960, 1972, 1984, 1996)
A more optimistic period lies ahead, especially if you recently underwent domestic upheaval. Lady Luck has found her place by your side again and you stand to gain from the activities you initiate. This is an excellent year for finding love or building existing relationships.
OX (born in 1949, 1961, 1973, 1985, 1997)
Sharing your feelings with a close friend should help you put matters in perspective. Finances are likely to improve. Your fondest wish or love may be revealed in a beautiful dream. You'll have to work a bit harder to manifest your goals and dreams.
TIGER (born in 1950, 1962, 1974, 1986, 1998, 2022)
Allow the setbacks to offer valuable lessons when matters don't turn out as expected. This is no time to allow pressures to get the better of you. Aim to remain calm during periods of upheaval. After you've taken a breather, you'll feel refreshed and motivated.
RABBIT (born in 1951, 1963, 1975, 1987, 1999)
Avoid sweeping your problems under the carpet as they may eventually trip you up. Face challenges head-on this year. You have the necessary resources to tackle a difficult project. New streams of income are likely. You'll find your light at the end of the tunnel soon!
DRAGON (born in 1952, 1964, 1976, 1988, 2000)
Love takes a back seat as you focus on building your place in the world. New work commitments fare well and you've finally settled into a comfortable routine. Children provide joyous respite from the humdrum. Find a wellness or exercise routine that suits your daily schedule.
SNAKE (born in 1953, 1965, 1977, 1989, 2001)
The rewards for hard work are imminent. A new love leaves you feeling as though the sun emerged from behind a dark cloud. For a successful interaction, don't rush in headfirst. Rather savour each encounter without expectations of what could be in the future. Keep an eye on your budget!
HORSE (born in 1942, 1954, 1966, 1978, 1990)
You've entered an empowering period. Rid yourself of hindering attitudes or physical conditions and situations. This will free you up to manage life with fresh hope and optimism. New opportunities in your career become available. Maintain a calm approach as matters may take time to unfold.
GOAT (born in 1943, 1955, 1967, 1979, 1991)
The energy of cooperation and open honest communication will resolve any challenges that come up in meaningful relationships. Further studies will add value to your career and help you to move up the ladder with greater speed. A child may require additional support from you.
MONKEY (born in 1956, 1968, 1980, 1992, 2004)
Feelings of tension or melancholy will put you off social activities. The future is brighter than you think. Apply an attitude of gratitude for the blessings in your life when faced with challenges. The ups will certainly outweigh the downs. Avoid rushing into love if you're single and seeking.
ROOSTER (born in 1957, 1969, 1981, 1993, 2005)
Love takes precedence in 2023, although you would prefer to work on building a strong career. If you're single and willing to open your heart, a new love will find you. If you're committed your bonds with strengthen. Base the important decisions on logical facts rather than impulsive emotions.
DOG (born in 1958, 1970, 1982, 1994, 2006)
Your thoughts and decisions about a personal situation will change and should result in a more positive outcome. Barriers or obstacles that you thought were rock solid will finally disintegrate and bring a breath of new-found freedom. Spread your wings and make your dreams come true.
PIG (born in 1959, 1971, 1983, 1995, 2007)
Your financial generosity is a relief to an associate in trouble. The potential for creating new possibilities is within reach, especially when you spend moments in solitude and allow your creativity to flow. A romantic partner may seek extra love and attention from you.
If you wish to know more about yourself after reading the above Chinese Astrology predictions, you need to provide your birth details, time, and place. Our experts will reach out to you back with the proper solution to your queries.